Established in 2014, Dingo Integrated Marketing began as a one-woman show and has grown into a full-service digital agency. We have worked with clients from all over the world including New Zealand, Canada, Hong Kong and throughout the United States. Dingo Integrated Marketing is a full-service online marketing agency that provides social media management, paid social media, pay per click, copywriting, SEO, e-commerce, and web design, to businesses large and small that are looking to grow their business.
Our founder believes in having a close-knit team with experts in their respective disciplines and has partnered with the best and brightest to provide all Dingo Integrated Marketing clients with the best possible service to help them achieve their goals.
Janelle Hardin – Founder and Principal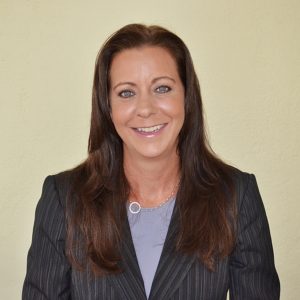 Innovative. Dynamic. Tenacious. Gifted with a sharp mind, an innate ability to connect with others and an insatiable thirst for excellence, Janelle Hardin is a dynamic digital marketing professional leveraging her strengths in social media management, paid social media, PPC, email marketing, SEM, and traditional marketing to drive successful campaigns and marketing programs. She excels in identifying voice, vision, and goals that align with targeted audiences and enhancing brand awareness while building a human-to-human connection. She is creative and analytical with a proven record of success in developing strategic plans, analyzing data, adjusting marketing strategies, and delivering positive results.
Janelle has successfully executed many marketing campaigns for small businesses to multi-unit businesses by maintaining a robust digital marketing presence and creating a consistent brand message across marketing platforms.
Companies such as Memorial Hermann, Kelsey-Seybold, Pisco Porton LLC, ATRS Recycling, K12 Rewards, The Capital Grille, and Charqs Jerky have partnered with Janelle when they want to build brand awareness, generate leads and develop lasting relationships with their customers. She also works with the best and the brightest such as Statistical Vision, Lewis and Partners, and The Branding Suite.
Dingo Integrated Marketing Partners
The partnerships Dingo Integrated Marketing has developed enable us to create innovative solutions for our clients and attract nationally recognized talent to build our team.
Cindy Landers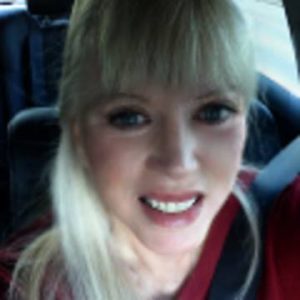 Cindy Landers is a business and marketing communicator with deep experience in key message strategy, public relations, social media, employee engagement, branding, crisis management and change communications. Landers has worked in both B-2-B and B-2-C markets with large, mid-size and start-up companies, products and services including Shell, Pennzoil, Jiffy Lube, BP, the U.S. Navy, Technip, ExxonMobil, Chevron, McDermott, McDermott Shipyards, Oceanic Butler, R360, Total Safety and many other products.
Her communications project experience has included community mitigation, social issues management, global ethics assessment, global brand development and rollout, employee engagement, culture and paradigm shift, knowledge management, crisis management, competence management, and leadership assessment.
Landers has had direct responsibility for marketing communications, internal communications, public relations, media relations, franchise relations, co-op marketing, digital marketing, SEO, website, social media, environmental media, investigative reporting, ship christenings, U.S. Navy vessel christenings, large event planning (1,000+ people), and safety communications strategies and implementation. Landers has also honed career disciplines through the revitalization of brands that have undergone traumatic change tied to acquisition, merger, negative publicity or adverse economic situations.
Landers is a published author and award-winning writer, marketer and digital artist who graduated cum laude from the University of St. Thomas in Houston with her bachelor's degree in communications.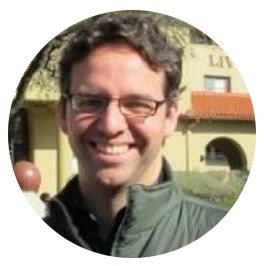 Michael is a professional economist and coder specializing in applying quantitative and economic analysis to practical business problems. His techniques are squarely rooted in advanced statistics and econometric methods. Michael is a generalist within the field of econometrics and statistics. As such, his skillset includes micro-economic forecasting, multivariate time-series analysis, principle component analysis, clustering analysis, structural equation modeling, demand estimation and market evaluation. The outputs of his work range from presentations, to reports, to automated reports, to internet-based dashboards (where he leverages his development capabilities). His clients and employers (in an economic capacity) include Vodafone, Syniverse, John Kay LTD, Los Alamos National Labs and ACNielsen.
Before working as a professional economist, Michael taught (5 years) and studied (7 years) economics at the University of Oxford. He has an MPhil from Oxford University and a B.A. from the University of Texas. He was the president of graduates at St Edmund Hall and a member of three Senior Common Rooms. Having taught undergraduates for many years, he is well versed in both the application and communication of econometric results and methods.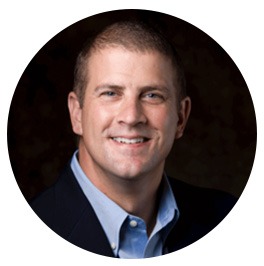 Dirk has performed successfully in almost every aspect of the marketing process, with particular expertise in branding. He began his career more than 25 years ago working in brand management leadership for full-service, creatively driven advertising agencies such as The Richards Group and GSD&M. His client roster included such global brands as Continental Airlines, ClubCorp Resorts, TGI Friday's, 7-Eleven, Doubletree Hotels, Jiffy Lube, Neiman Marcus, Pebble Beach Resorts, Wyndham Hotels & Resorts and USAA Federal Savings Bank. He then converted that high-level expertise into the founding of a successful marketing consulting firm focused solely on middle market and early-stage companies. He led marketing in a variety of industries, including healthcare, fashion, financial services, retail, commercial real estate, research, travel, and technology.
A serial entrepreneur, Dirk has founded and co-founded a variety of organizations including investor-funded organizations from both public and private institutional and angel investment sources. Dirk graduated from the University of Texas at Austin with a Bachelor of Science in Communications and Advertising. He is a frequent speaker and mentors for a variety of university-level marketing and advertising curricula, as well as for the American Marketing Association. He also serves as an Advisor for the Houston Technology Center (HTC), and is a Board Member of the Invisible Disabilities Association (IDA). 
Contact us Today for a Customized Quote!