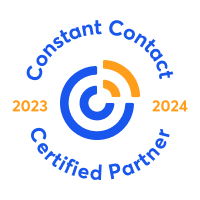 Are you in search of top-tier email marketing services to enhance customer retention and boost sales for your business? Whether you require comprehensive strategic guidance, compelling content creation, or technical solutions, our team is fully prepared to assist you.
An email marketing strategy that is meticulously planned is pivotal in ensuring the success and profitability of your email campaign. Without it, you run the risk of diminishing returns on investment and possible failure. Our Full-Service email management offering is designed to provide a holistic solution, encompassing strategy development, email deployment, rigorous testing, comprehensive reporting, meticulous tracking, and continuous optimizations.
Develop a comprehensive communications strategy for the client that will include an analysis of customer acquisition strategies as they relate to the capture of prospective customer information, analysis of existing contact information and strategies for supplementing information to maximize communications impact, and a communications framework including communication formats, frequency, content ideas, and measurement.

Set up Constant Contact account with the client's information, images, and contact information. 

Assist client with collection processes including the insertion of sign-up forms on Facebook and website. 

Select and customize communications template with the client's colors, logo, and desired formatting. 

Customize email campaigns using the client's branding, logos, social media channels.

 Image upload/resizing/editing 

 Content calendar creation 

 Additional template creation (i.e. for sales or holidays) 

Campaign scheduling 

Configure automation

 Post-campaign metrics readout 

 Overall project management 

 Ongoing campaign reporting
Invest in our expertise to supercharge your email marketing efforts and unlock the full potential of your business. Contact us today to explore how we can collaboratively elevate your email marketing endeavors to new heights.
We invite you to explore a Constant Contact free trial today!
Take Constant Contacts powerful email marketing tools—customizable templates, easy-to-use editor, tracking and reporting—on a test drive.
A quick intro to get you started in a snap